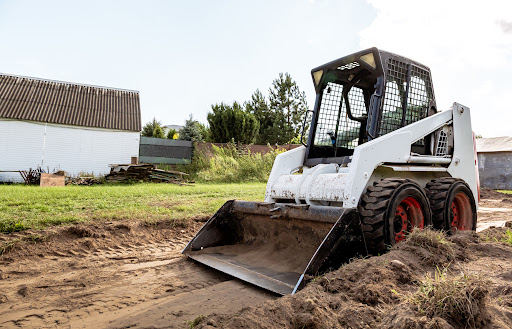 When it comes to hiring dumpers and Kanga loaders, it's easy to think the bigger the better but that's not always the case. What's more, the best machine for the job will always depend on the kind of work you need to get done, what site access is available and what the site looks like. Utilising small machinery can be easier and more affordable, but what are the other reasons you should hire mini machines?
Mini Excavator Hire
What is a mini excavator?
Mini excavators or compact excavators are just like the machines you see on big construction sites and in the mines. They are pieces of plant equipment that allow you to dig or lift heavy materials. They sit on tracks or wheels and have cabs that can rotate a full 360 degrees. Mini excavators weigh just under 4,535 kg.
What are the benefits of mini excavators?
Mini excavators can be used for many common jobs, and are useful for a range of reasons. Compact excavators are:
Versatile: Mini excavator buckets can be replaced with different buckets and attachments to tackle almost any job, including tilting trenching and sieve buckets, as well as hydraulic attachments such as augers and hammers.
Powerful: Mini excavators are perfect for breaking up and removing concrete driveways and other hard surfaces. They can regularly lift up to half a tonne of weight.
Flexible: Thanks to their compact size, mini excavators can be used in tight spaces and areas that are otherwise hard to reach.
Transport: Most mini excavators are easily towed on a machine specific trailer behind most 4×4 vehicles.
These trades make mini excavators a popular choice for many projects. Thanks to these capabilities, mini excavators are the perfect tool for rubbish removal, home renovations, digging, surface preparation and tree harvesting.
Reasons you should hire a mini excavator.
1. Improved flexibility: Hiring a mini excavator, you can complete a wider variety of projects faster and with greater flexibility. Alongside excavating, mini excavators can be used to dig post holes and even build pools or break up concrete and rocks.
2. Access more spaces: Mini excavators are smaller, narrower and lighter than other machines, allowing you to gain better access to more areas. Whether you're working indoors, outdoors or in confined spaces, mini excavators are highly maneuverable and adaptable to suit a variety of space requirements.
3. They minimise damage: Due to their smaller size and lighter weight, mini excavators minimise the danger of causing damage to your property or the job site. Larger equipment is heavier and bulkier and can tear up the ground, damaging driveways and gardens more easily.
4. Lower costs: Mini excavators are more cost-effective than larger machinery. The size of the machine aside, small machines are able to maneuver easier and faster, allowing them to potentially complete projects faster- saving you additional costs.
5. Multitaskers: Mini excavators are true multi-taskers. Thanks to multiple attachments such as rock grabs and hydraulic hammers , you'll require fewer additional machine hires.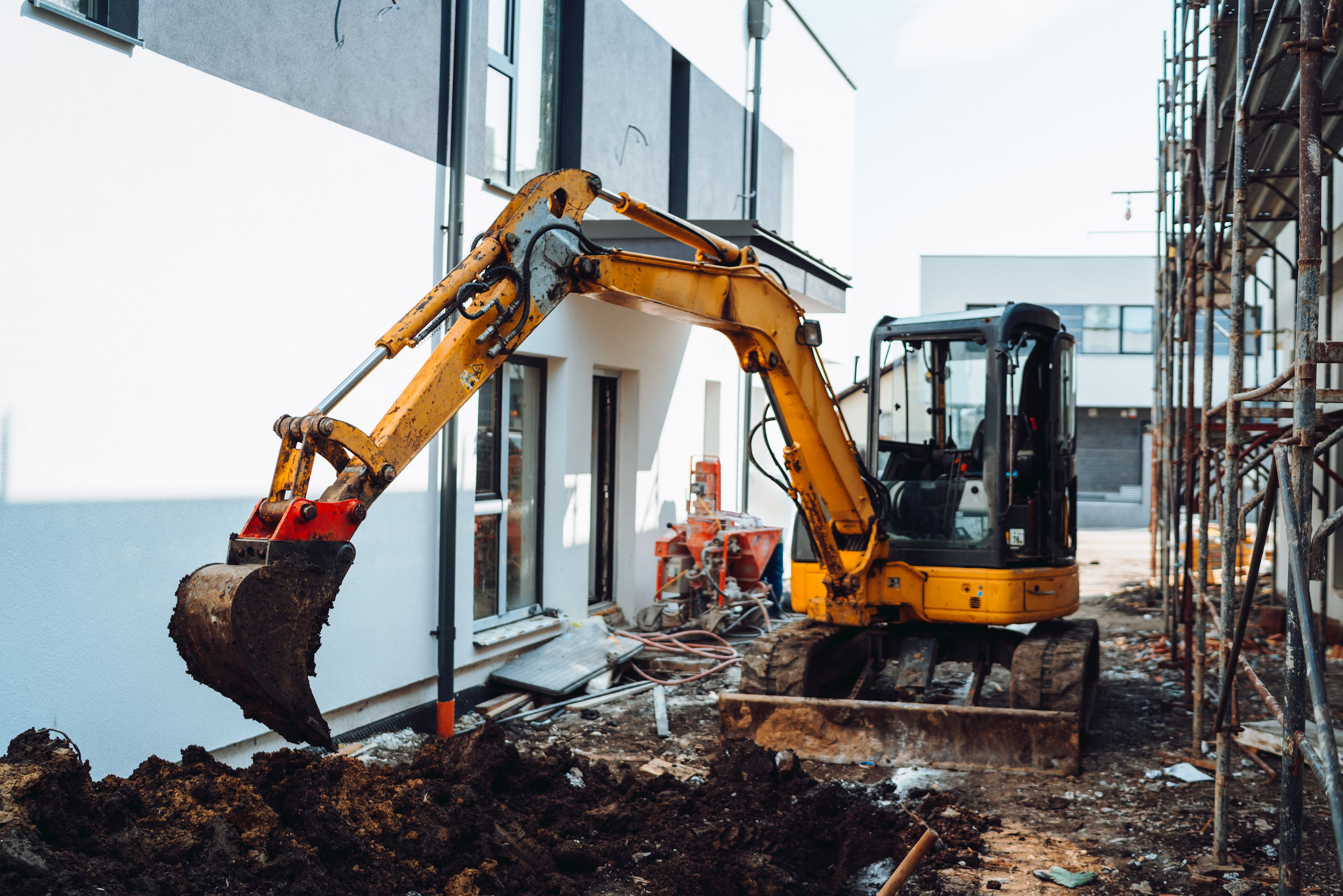 Mini Dumper Hire
What is a mini dumper?
Like other tracked vehicles, mini tracked dumpers are great for landscaping jobs and site work that requires smaller machines. Mini dumpers consist of a deep bucket or tray that can be tilted to load and unload materials, much like a motorised wheelbarrow. They will hold about 600kg of soil, stone or other supplies and can be used on muddy, rough or sensitive ground. That means you won't ever again need to wheelbarrow heavy materials around the site.
What are the benefits of hiring a mini dumper?
1. Easy to operate: Mini dumpers are usually classified as pedestrian operated vehicles, which means they are relatively easy to operate and require much less training than larger machinery.
2. Flexibility: Thanks to their small size, mini dumpers are much easier to turn and reverse in tight spaces. They can reach areas that larger vehicles would never be able to access.
3. Time-efficient: Even mini tracked dumpers can carry up to ten times as much as a wheelbarrow. Hiring a mini dumper will make carrying materials around a construction site a lot quicker and easier.
Kanga Loader Hire
What is a Kanga loader?
Kanga mini loaders are an Australian brand of utility loaders. Mini Kanga loaders are the smaller versions of regular-sized loaders like Bobcats and absolute workhorses when trenching, moving dirt or leveling land.
What are the benefits of Kanga Loaders?
Kanga loaders are mainly used for earthmoving jobs and construction sites located behind obstacles such as garages and sheds. These can make the use of standard loaders impractical and unnecessary. Overcoming these obstacles is what mini Kanga loaders do best. With its state of the art technology, Kanga mini loaders are helping hundreds of Australians complete their DIY projects.
1. Access narrow spaces: Mini Kanga loaders are much smaller in size compared to the enormous loaders you see on the side of the road. This makes them the perfect machine for small residential and backyard projects.
2. Easy to maneuver: Their small size makes them easier to operate and minimises the risk of accidents.
3. A true multitasker: On smaller worksites, the Kanga mini loader allows you to utilise the machine for a variety of different tasks across industries, including construction, landscaping, farming and others.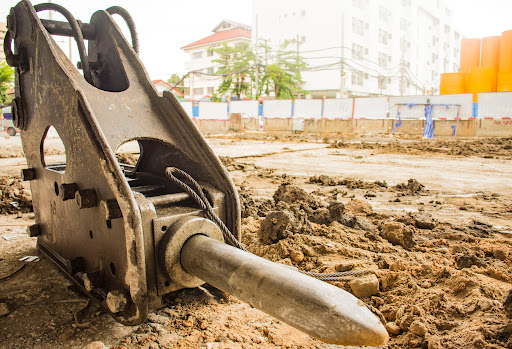 Hiring Mini Machinery With Ryno Hire
If the only thing you can fit behind a pool or in your backyard is a one-tonne excavator, Ryno Hire is your best address for hiring construction equipment of all sizes! Our excavator dry hire includes some of the most popular machines available to hire in Australia. Ranging from 1.0 to 10.0 tonnes, you're guaranteed to find a suitable machine for every project. Our mini loaders, dumpers and mini tipper trucks range packs a punch and will help you access narrow spaces with ease.
Providing much-needed horsepower and being easy to use, and all you need is a standard Aussie car license to hire, no special operator licences are needed. Hire our small machines on their own or with any of the combo machines, specialised attachments and other hire equipment you may need. This includes hydraulic auger drivers and drills, hydraulic rock breakers and rock grabs, hydraulic tilt and sieve buckets, plus more! After all, why use a wheelbarrow when you can work smarter not harder.
Call our friendly team today at 07 3353 2230 or contact us online to get a quote for your next project!