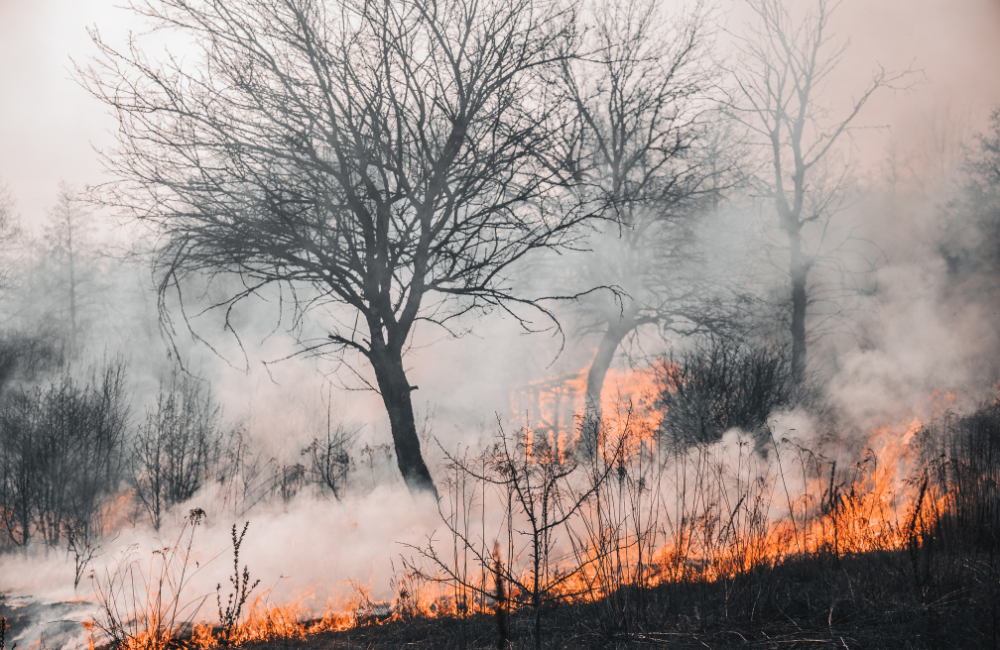 All Australians are aware of the total devastation that bushfires can cause. We live in a country that experiences extreme weather conditions such as drought, high temperatures and periods of strong winds. This all culminates in creating the perfect recipe for bushfires.
Large-scale flooding throughout 2022 might have heavily dampened the ground at the time, but it's also led to the proliferation of new plant life, and this new growth will only serve as added fuel should a bushfire break out.
If you live in a region of the country that is prone to bushfires and you have a large yard, or your yard backs onto heavy bushland, you need to prepare for the bushfire season ahead in order to protect your property and potentially save lives.
Let's look at some tips on how to prepare for bushfire season, including the right equipment to make the task much easier and less labour-intensive. This includes clearing brush and trees with an excavator or loader.
Land Clearing Machinery
Before getting into some general tips on how to prepare for bushfire season, let's look at some machinery you can hire to help out with land clearing. With the right machinery, there's no need to do much by hand and bushfire preparation will be completed in a fraction of the time.
Excavator Hire
Excavators come in a number of different sizes, so you'll be able to find one that's right for the task. These machines are very versatile when it comes to land clearing. Clearing trees with an excavator and clearing brush with an excavator make the task easy and very fast. Even a small excavator is powerful enough to uproot small trees that are growing too close to the yard or home, and if you hire one with a grader attached, this makes clearing away heavy foliage, shrubs and dead grass a breeze. Excavators are also the ideal piece of machinery to remove old tree stumps too. With a little practice, a small to medium-sized excavator can be quite easy to operate. If you have a large backyard in a bushfire zone or your property backs onto a forested area, then hiring an excavator is something you should consider when working out how to prepare for bushfire season.
Hire a Bobcat
You won't always need the power or digging ability of an excavator. Often, the speed and agility of a bobcat are required to efficiently complete certain tasks. Bobcat loaders also come in a variety of sizes. Bobcats make short work of land clearing and earth moving, so they are ideal for bushfire preparation. Easily scoop up low-lying foliage with the bobcat's bucket, and you can also use a bobcat loader to clear up debris from the excavator and deposit it in the back of a tipper truck. Bobcats range from 1.2 tonnes to 4 tonnes, with the largest model having plenty of power to tackle the most difficult clearing tasks.
Tipper Truck Hire
Once you've done your land clearing, you'll need to get rid of all that debris so it doesn't serve as fuel for a bushfire. You'll want to cart it well away from your property. To achieve this, hire a mini dumper or tipper truck to transport debris to your nearest landfill site. Both the excavator and the bobcat can scoop up foliage, trees and tree stumps and deposit the debris into the back of the truck.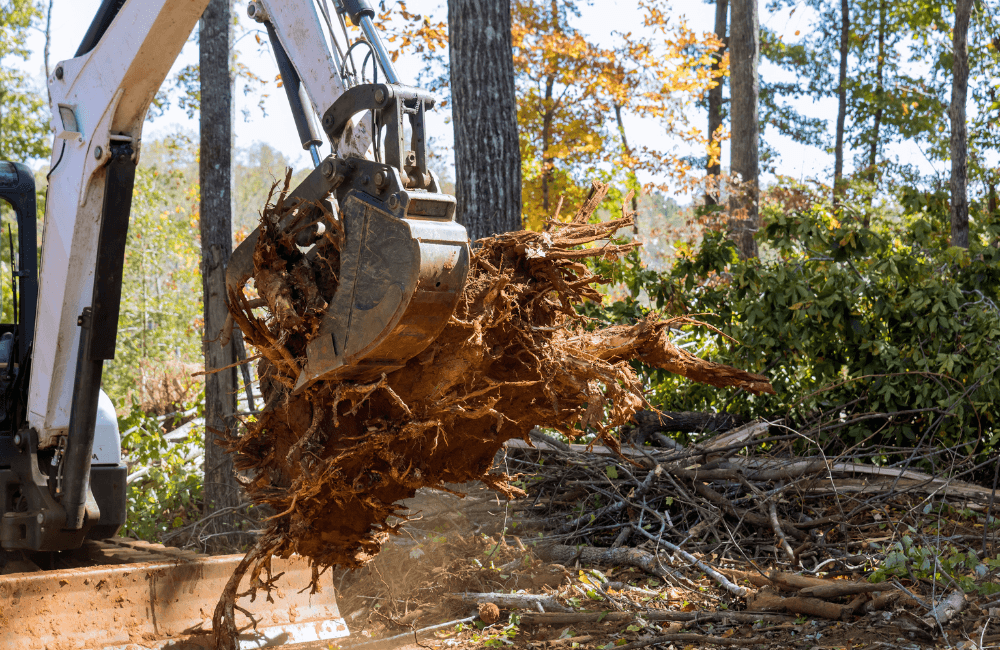 General Bushfire Preparation Tips
Along with general land clearing to reduce combustible materials near your property, let's now look at some general common sense tips on how to prepare for bushfire season in Australia.
Clear Those Gutters
If you live in an area with lots of trees, chances are, your roof and gutters are going to be full of dead leaves. During a bushfire, all it takes is one spark carried by the wind to ignite the debris and set your house on fire. Therefore, be diligent about keeping those gutters clear and debris-free.
Mow the Lawn Regularly
Keeping your lawn mowed and well-hydrated will lower the risk of any dead grass catching fire. It's also important to dump the mowed grass in a landfill well away from your property. Don't leave dead grass and mulch lying about the yard.
Trim Trees and Plants
If you have gardens near your home, trim back any small trees and plants, especially any dead wood, bark and leaves. Make sure no trees or plants near the home are taller than two metres. If necessary, use the excavator to remove any trees that are too large or too close to the house to reduce risk.
Scout for Debris
Regularly scout around the outside of the home, under the house and in the yard for any combustible materials such as dead grass, tree branches, bags of trash and so forth. Anything that can potentially catch fire with a bushfire around should be removed.
Water Regularly
If there are no water restrictions in your area or you have your own water supply (tank water, dam), then water your lawns and gardens regularly to keep everything lush and green. While this is a positive step, regular watering will also promote plant growth, so remain diligent about trimming, pruning and lawn mowing.
Enclose Open Areas
For instance, if you have open areas under the veranda or the deck, close these off so no flying embers can find their way under the house and set it ablaze.
Prepack for an Emergency
How to prepare for bushfire season. You'll need to be ready for an emergency, so it's important to have certain items available. You'll want a battery-operated radio, spare batteries, a torch, water, canned goods, a first aid kit, knives and tools, a phone and charger, a change of clothes and more.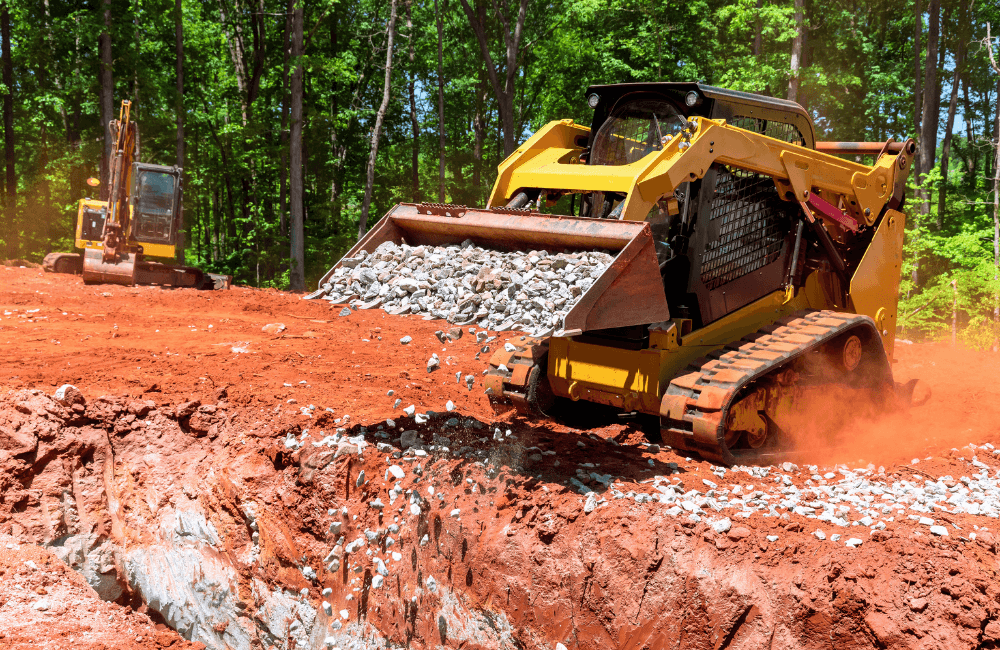 Prepare for Bushfire Season with Ryno Hire
Clearing brush with an excavator, clearing trees with an excavator, using a bobcat for land clearing and loading and hiring a tipper truck are all ways that Ryno Hire can make preparing for Aussie bushfire season so much quicker and easier. For more tips on how to prepare for bushfire season and information about our equipment, get in touch today and learn how we can help you.