Irrigation is a critical component of agriculture and gardening. Regardless of the plants you are growing, they are going to need a continuous source of water. If you have your work cut out for you watering plants then creating an irrigation system can help. Irrigation refers to a pipe system that is installed alongside your plants to give them direct access to water at your convenience – you can water them all at once through a manual or automated system. For home gardeners or farmers, the drip irrigation system is the most popular. For deeper garden beds or larger areas of space (or to avoid visible piping), subsurface irrigation systems are the way to go. If you've jumped into the veggie gardening trend this year then you might just be in need of a good watering system to keep your veggies tended to even while you're not there.
Building a Veggie Garden
First thing's first, you can't have an irrigation system without a garden, and no garden is more popular right now than the veggie garden – as an added bonus, these are great for the planet and sustainability, and your overall health. If you've ever been interested in building your own veggie garden, look no further. Ryno Hire is here to help with this quick guide.
Firstly, you need to decide what kind of structure you need to contain your veggie garden. Planter boxes and retaining walls are undoubtedly the most common forms of garden beds. Depending on how big of a project you're willing to take on and how permanent you'd like this structure to be, you can use this guide on building a retaining wall for your veggie garden. Otherwise, here's a simple walk-through on setting up a wooden planter box for your vegetables.
1) Take measurements and cut your timber
Wooden planter boxes are easy enough to set up and put to use straight away – decide where to put yours by finding a nice, sunny spot in your backyard where the veggies will flourish. In regards to size, your planter box can be as big or as little as you'd like, depending on how much space you have. Measure out your space and develop a plan on paper – if you're absolutely new to designing planter boxes, use this simplistic guide from Bunnings. Then, it's just a matter of collecting your timber and cutting it to size (you can also purchase it pre-cut to save time).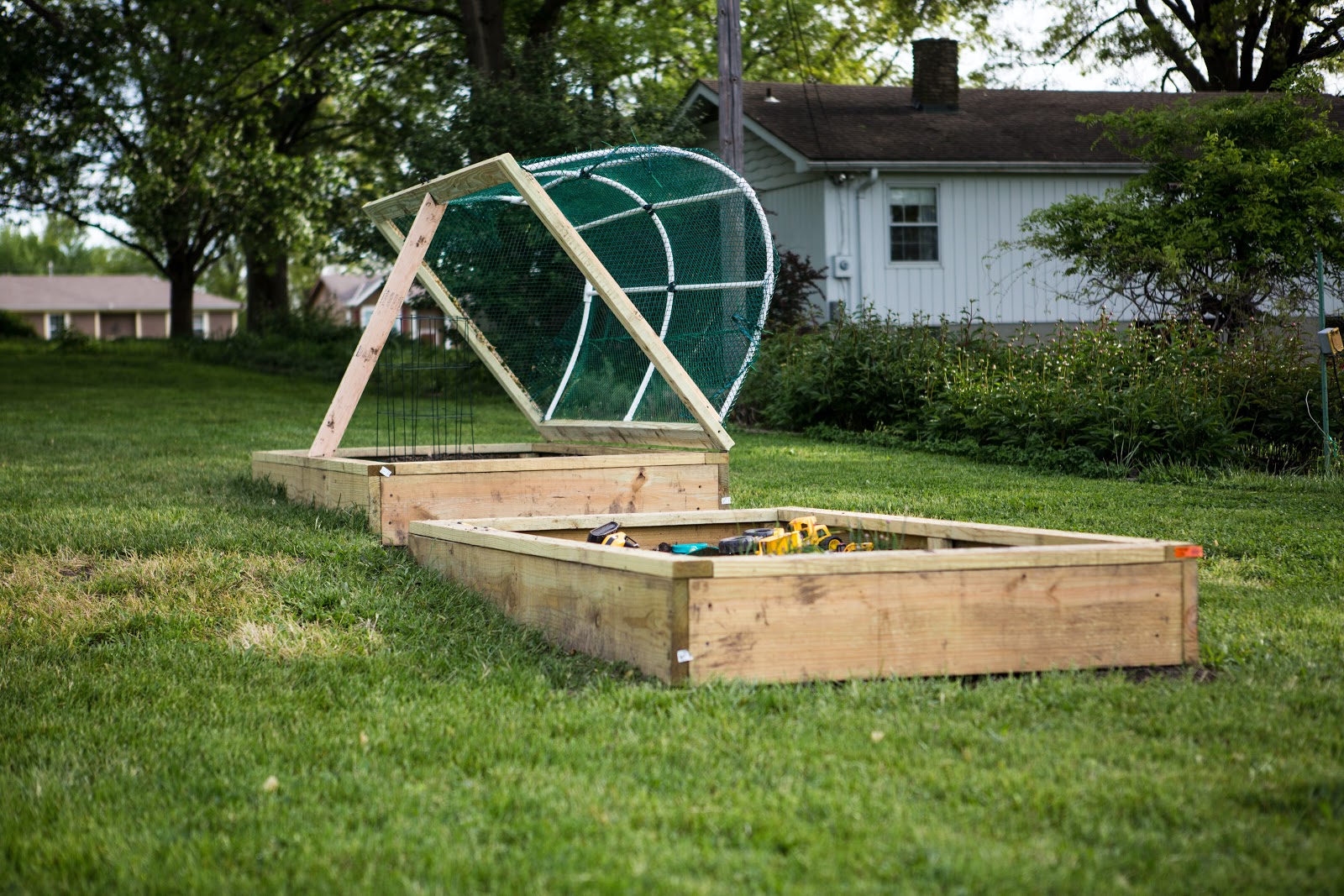 2) Start putting your wooden planter together
Start assembling your planter by creating the front, back, and side pieces. This is done by laying your horizontal pieces (which run along the outside) together and using internal vertical pieces to secure them. Use wood glue and a nail gun (for efficiency) to hold the horizontal slats together. After all of your sides are complete using this process, you can start fastening them together at the corners by overlapping the sides and again using a nail gun and glue to secure them together. Use the same process for a base, if you're using a wooden base. Working with large or heavy timber? Use the concrete sleeper attachment with any of Ryno Hire's machines to help you shift heavy timber or concrete quickly with minimal effort.
3) Fill it up
Use Ryno Hire's mini dumper to transport all of the soil and materials you'll need to fill up your planter box. This machine cuts out the back-breaking work of pushing a wheelbarrow in and out of your backyard – and its compact size means it can navigate even the tightest of areas. Load it up with your soil, mulch, vegetables, and any rocks or gravel you're thinking of using. Then it's just a matter of assembling these things in your planter box.
Viola! You've got yourself a veggie garden. Now, let's look at how you can maximise the irrigation of your veggie garden as well as the rest of your garden.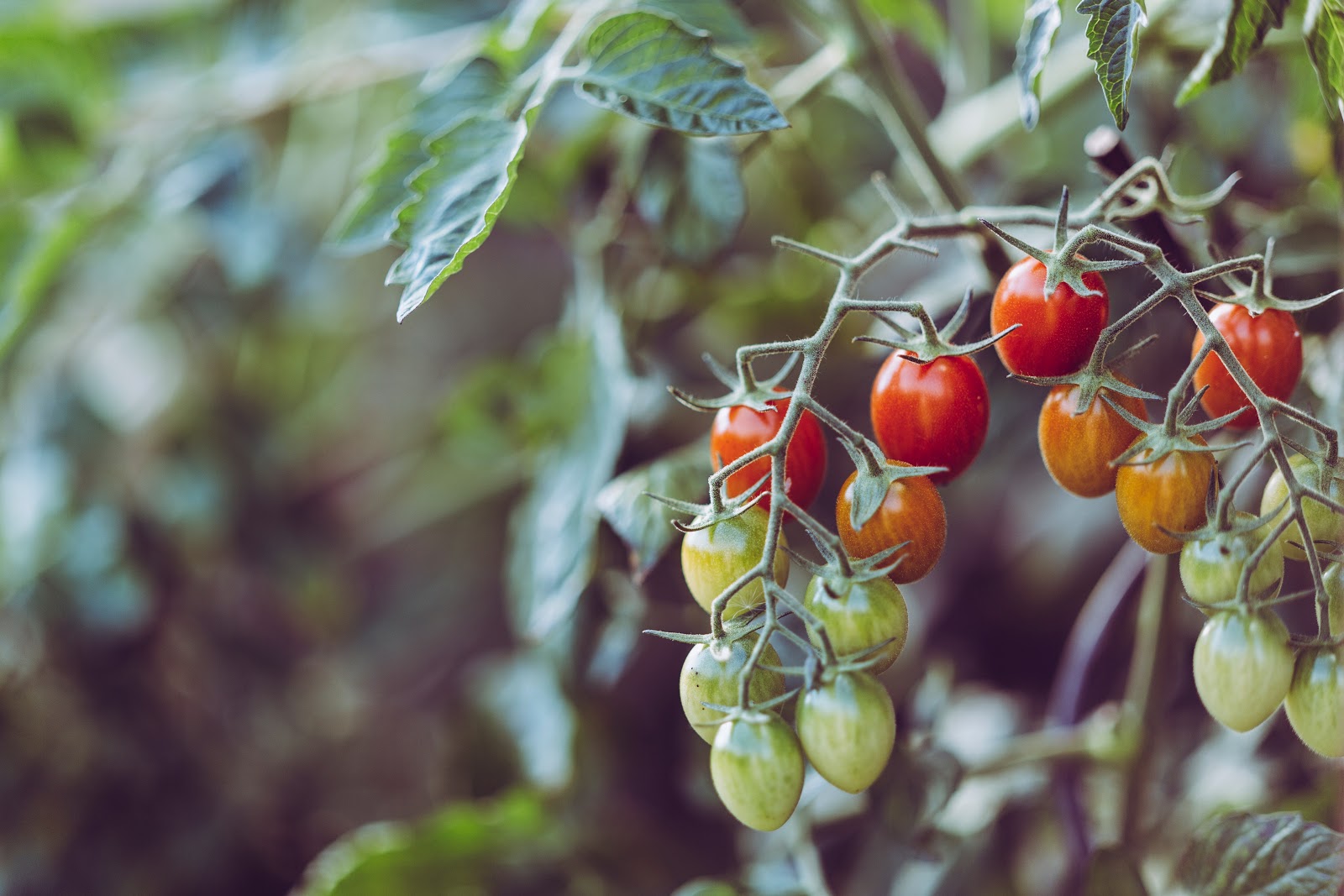 Does your Garden Really Need Irrigation?
Simply put, plants need watering, and if you wish to grow plants, this is something you'll have to adapt to as a gardener; however, sometimes life gets too busy and certain conditions make water absorption more challenging. For environments where it rarely rains, plants will be relying more so on manual watering. Also, if you're one to often forget watering your plants, or you're finding it too big of a job, or you're going away for an extended period of time, you'll be saved a lot of effort and time with a good irrigation system.
Does it sound like you'd benefit from an irrigation system?
Well then, the next step is deciding which type of system will suit your needs.
Irrigation systems in Australia need to function efficiently and seamlessly; this is because Australia's irrigation systems are the backbone of our agricultural system, which provides 40% of the world's foods according to Sensor Networks and Agricultural Water Management's report. In Australia, there are four main types of systems that are used:
Fixed sprinklers
Drip or trickle
Centre-pivot
Surface/ flood/ border check
For domestic irrigation systems, drip or subsurface pipe systems are seen as the most cost efficient (in the long run) and water efficient, especially for veggie patches. While overhead sprinkler systems seem like an obvious choice, these aren't the best for many reasons. Overhead sprinklers can not only be expensive to purchase and set up, but they use a large quantity of water super quickly, making them extremely wasteful. You ultimately need to pay for this water as well, and let's not even talk about the environmental impacts. On top of water waste, overwatering plants can cause disease to plants and encourage weeds to grow.
That's why a drip or subsurface system is the way to go! Now, let's have a look at what you'll need to install these.
Planning a Drip Irrigation System
A drip line is a pipe (typically purple or brown) containing small holes every 300mm along the tube which contains a regulated dripper that releases a set volume of water an hour. This slow delivery of water allows for greater penetration deep into the soil and reduces runoff and evaporation. This will work for your veggie garden and plants to keep them hydrated directly where they need it most.
If you're planning to install a drip irrigation system, to start off with, you'll need to plan the design of your drip line – different garden structures require different formations of drip lines (for example, garden beds or veggie patches require a grid formation whereas hedges would suit a linear formation). There are also special considerations you need to make for soil type and the specific drip line used. Then, you need to consider whether you want a manual or automatic system.
For a comprehensive guide on everything you need to know about installing a drip irrigation system, check out this step by step guide by Dural Irrigation. For a more basic approach, Bunnings also provides a simple guide on creating a drip line system by using a flexi tube and punching holes into it. Ultimately, how complex you'd like your system to be depends on the amount of expertise you have and how big your budget is.
Planning a Subsurface Irrigation System
A subsurface irrigation system is more or less the same as the drip system, albeit beneath the surface of the earth, as the name would suggest. In essence, you will need the same kind of planning that goes into the drip irrigation system, but taking into account that you should go generally about one-third of the way into the root area of the plant. Therefore, this process does require some excavation and digging; however, the end result is better for the environment (less water waste through evaporation), and it looks neat and tidy on top. For a comprehensive guide on installing this type of irrigation system, check out this manual created by Irritrol.
Digging into tricky soil or encountering some resistance from stubborn rock? The hydraulic rock breaker attachment and hydraulic auger driver attachment can make light work of excavating challenging earth. Maximise your hire by grabbing extra attachments with your equipment hire!
If you don't think you're cut out for installing an irrigation system, there's no shame in calling in the professionals. However, you can save yourself some time and money by getting the foundation sorted before they come in – this will be especially necessary for subsurface irrigation systems.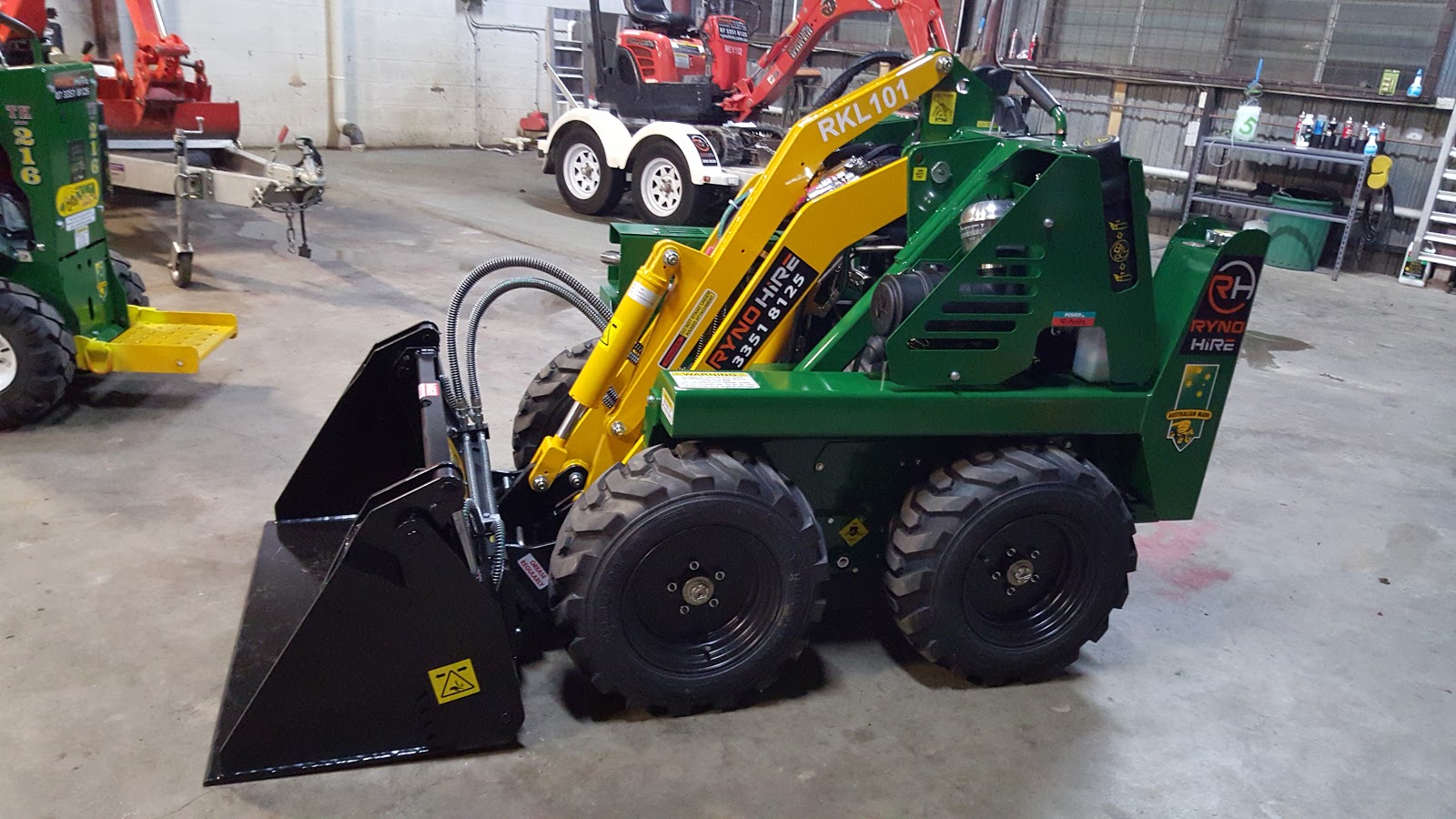 The Right Equipment
Ryno Hire helps tradies, landscapers, and DIY handy-people every day by setting them up with the right equipment. The first thing we recommend for a job like building an irrigation system is the chain trencher attachment, which fits well onto a Bobcat loader or a Kanga Loader. These will no doubt come in handy on landscaping jobs; the chain trencher cuts through the soil to dig a precise and narrow trench (perfect for laying down subsurface drip lines), and the Bobcat loaders are efficient at shifting dirt and material (learn about what else these handy machines can do here!). They pretty much go hand in hand.
Other equipment you may wish to pair in a combo deal include an excavator, a mini dumper, or a tipper truck. It ultimately depends on the size of the job and what other little tasks you need to complete along the way. If you need any advice on what equipment to select or how to use any of the equipment, the friendly team at Ryno Hire are ready to assist.
For any upcoming project, Ryno Hire is here to help pair you with the right equipment for dry hire. Even if you're new to the world of construction, Ryno Hire can help you feel confident and competent with our helpful advice. Talk to us about your upcoming project and ask about our services by calling (07) 3353 2230 or enquiring online.