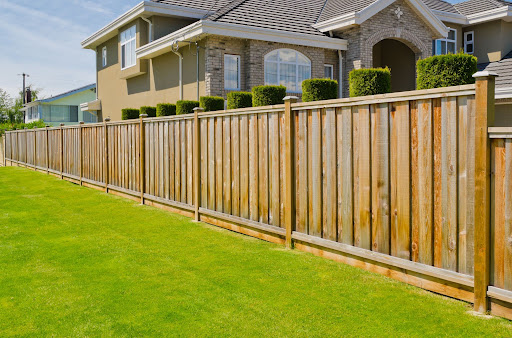 Thinking about building your next fence sometime soon? For first-time fence builders, it may be overwhelming. What equipment do I need? How do I successfully use this equipment? What if I share a fence with my neighbour? These are all legitimate questions to be asking yourself before taking on a project like fence construction. From digging post holes, installing fence posts and settling neighbour fence agreements, the team at Ryno Hire have you covered with these tips.
What equipment do I need to build a fence?
We know there are numerous amounts of equipment you could use to build your fence. However, with this checklist, we're going to make constructing a fence as straightforward as possible. With the correct equipment, you don't need every tool known to man. With the help of the following few tools, you're more than equipped to build a fence.
The Auger Driver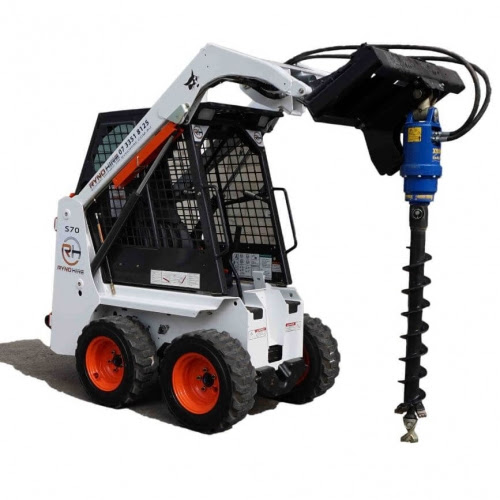 What is an auger driver?
An auger driver is a piece of equipment you can dry hire from Ryno that will make your fence construction an absolute breeze. Essentially a drilling device, an auger driver is a tool that includes a rotating helical screw blade. When in use, the rotation of the blade causes the material to move out of the hole being drilled.
When should you hire an auger driver?
If you have a project that requires postholes (especially lots of them), an auger driver will help you to bore deep holes with minimal risk of clogging or jamming, alongside speeding up the process. Sounds efficient, doesn't it? It'll also save you from having sore muscles from all that shovelling! If you only have one or two post holes to dig, it's generally recommended not to bother. By the time it takes to hire an auger driver, you could have had those few holes dug already, as well as saving you a reasonable hiring fee. So we will stand by our word, and only recommend auger drivers for projects that call for multiple holes to be dug. If you're questioning how many this is, and you want a given figure, the rule of thumb is if you have three or more deep holes to be dug, that are 12 inches wide, an auger can make your job a lot easier.
How deep can power augers dig?
Another great query is how deep and wide can augers dig? Luckily this equipment is interchangeable and comes in sizes ranging from 250 to 650mm in diameter. So, how do you choose yours? That is determined by the type of posts you're wanting to install. It is important to remember that larger holes in diameter make handling the machine more difficult and may require a larger machine. So take this information with a pinch of salt and it might help you determine what size holes you need to dig. In general, most augers dig up to 1.2 metres deep, so if you're requiring anything deeper you will likely need an extension rod. It's only generally when you're building a deck or features attached to the house that you will require an attachment that digs deeper than 1 metre. With fences, this attachment is typically considered unnecessary.
How to build a fence with neighbours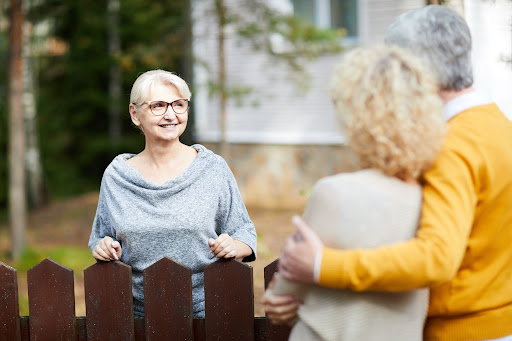 The neighbour dilemma. Who pays for what? What do I do if my neighbour isn't cooperating? For those of you who don't get along with your neighbour, this can be a daunting time, but it's an inevitable part of sharing a fence. If you find yourself in a tricky situation, try not to fret, there is a way you can correctly maneuver. To help clarify the responsibilities around sharing fences, we're here to set the facts straight with who has to pay what, and what to do if your neighbours won't cooperate.
Who owns the fence?
Dividing fences, those are fences built on the common boundary line, are owned equally by the adjoining neighbours. However, if your fence, or a part of it, is built on your property it is not usually considered a dividing fence. The cost of maintaining and building this type of fence falls on you, as you are recognised as the sole owner. This still stands even if your neighbour contributed financially to its original construction.
Who pays for a shared fence?
If your fence is built on the common boundary line it is equally shared. Regardless if one of both homes are occupied. Both landowners are liable for half the cost of building and maintaining the fence. If one neighbour wants to have more work done than is deemed necessary, such as extending the height of a fence for privacy, then they may be liable to pay for the extra expenses.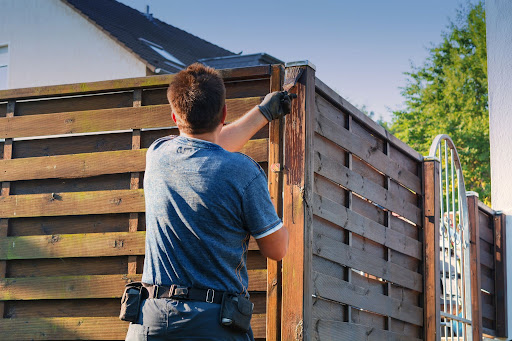 How do I handle fence disputes from neighbours?
According to the Queensland Government, neighbours are encouraged to settle the matters of fences between themselves. At Ryno Hire, we understand this sometimes isn't viable or comfortable for us all. Should you find yourself butting heads with your neighbour, it's time to pull out the big guns… a professional mediator! After all, no new fence is worth a dispute that's blown out of proportion. Capable of diffusing an escalating dispute, a mediator might be the third party intervention you need. Remember, the sooner you receive assistance from a mediator, the sooner you can commence your fence construction. It's a bonus that they're usually less expensive and more straightforward than taking legal action.
Now that we've outlined two fence construction essentials, and how to navigate your neighbours, digging holes and setting posts should be a walk in the park! However, if you find yourself requiring some assistance for any upcoming project, Ryno Hire is here to make dry hire easy and pair you with the right equipment. No matter if you're new or experienced in the world of construction, Ryno Hire can provide you with the best equipment and helpful advice. To talk to our team about your upcoming project, or to ask about our hire or repair services, you can contact us online, or call (07) 3353 2230. If you love reading and keeping up to date about all things DIY, our news blog is the perfect informational hub for all home improvement fanatics.