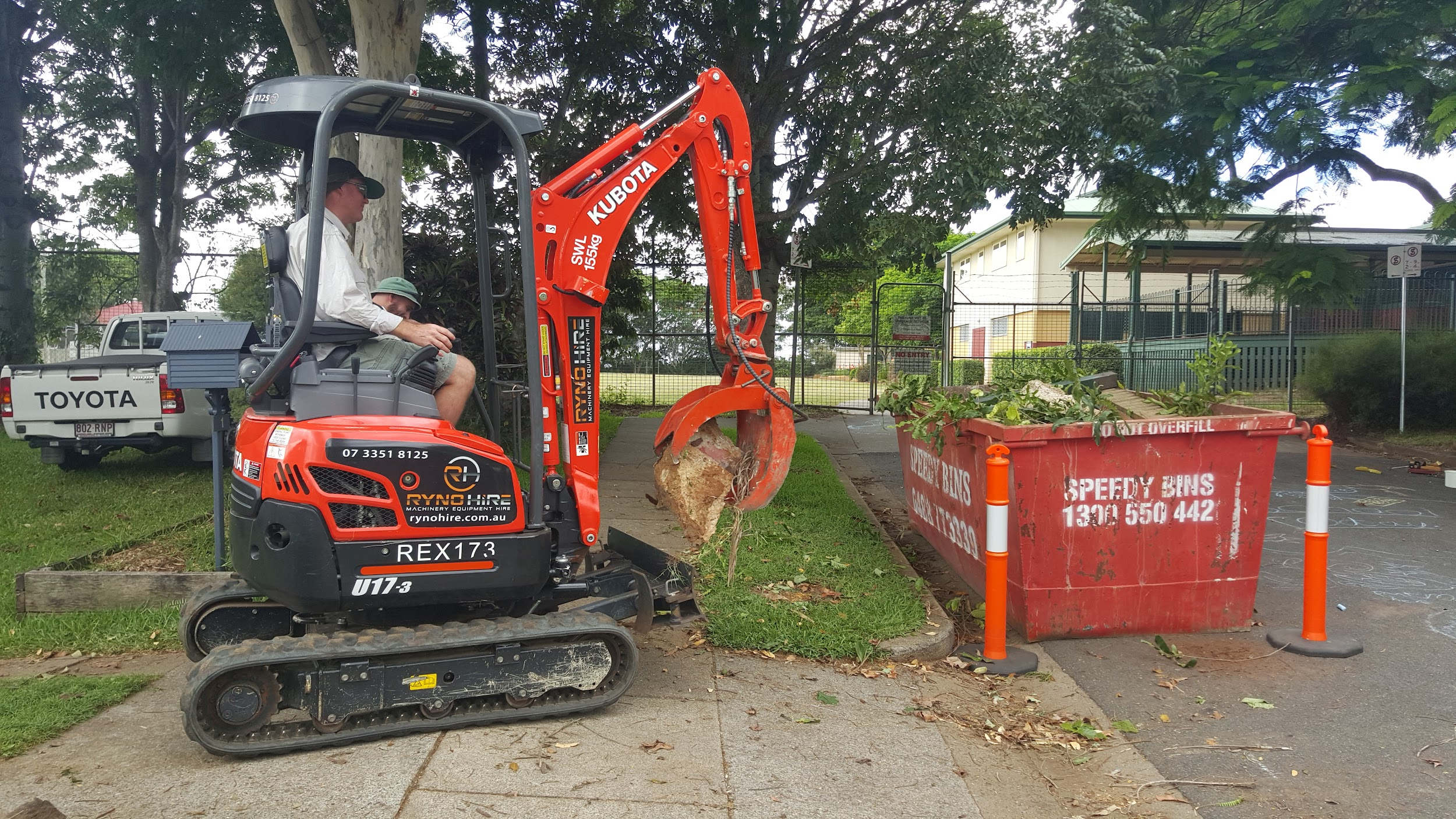 Excavators are one of the most critical pieces of equipment on any construction site. They can help you complete various tasks and are the construction site's workhorse. And if you can access the appropriate attachments, you can make the best of your excavator. But how exactly can you use an excavator?
Most pieces of construction equipment can help you accomplish any task, from basic excavation to tight access jobs. So, let us look at some of the things you can do with an excavator.
1.Move soil
The most obvious use for an excavator is to move soil. The teeth edged buckets of an excavator allow you to scoop and dig up the ground easily. As a result, you can use an excavator to dig and create trenches.
Utilities, construction, and many other industries utilise trenches. They use said trenches to install wires, lay down foundations, and create an area for planting seeds or installing pipes. Thus, making the usually difficult task easier using an excavator.
Another task excavators can help you with is landscape grading. Landscape grading is the task of levelling out or shaping an area of land for a future project. When it comes to construction, an excavator can be used to level the ground to prepare it for any piece of architecture or building.
Alternatively, in landscaping, landscape grading may involve controlling or diverting the flow of water or even creating space for paths or plants, which would otherwise be difficult to do manually.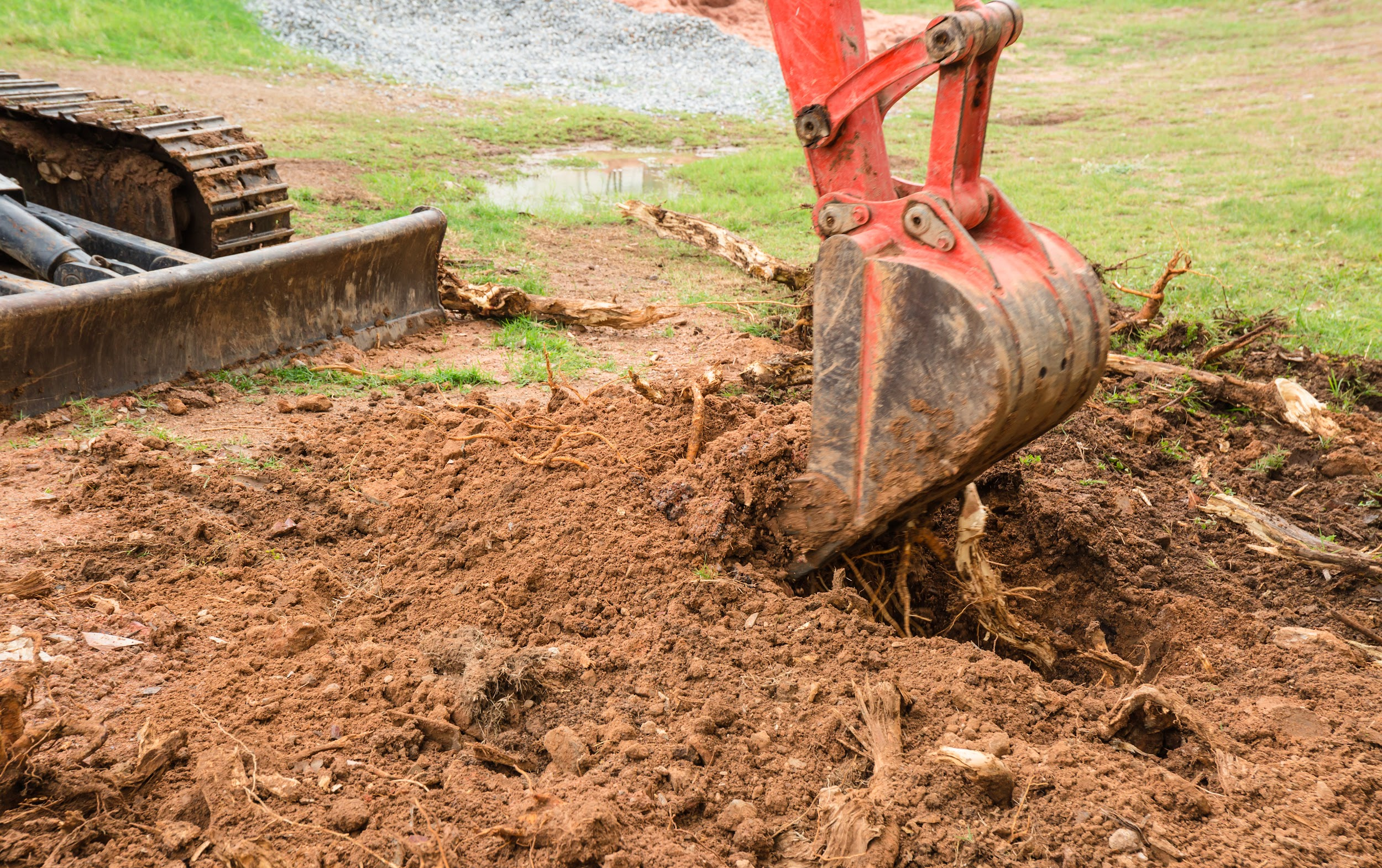 2.Demolition
Another task that you may use an excavator for is demolition. With the help of a hydraulic rock breaker attachment, you can use it to complete a range of demolition work.
A rock breaker attachment provides hundreds of kilos of force, allowing you to break through stone, concrete, and other sturdy materials.
3.Remove debris
An excavator with a grab attachment can help remove debris. With such attachments, you can perform a range of debris removal tasks because of the power and maneuverability. In a previous article we have even covered how you can revamp your lawn with the help of an excavator to remove debris.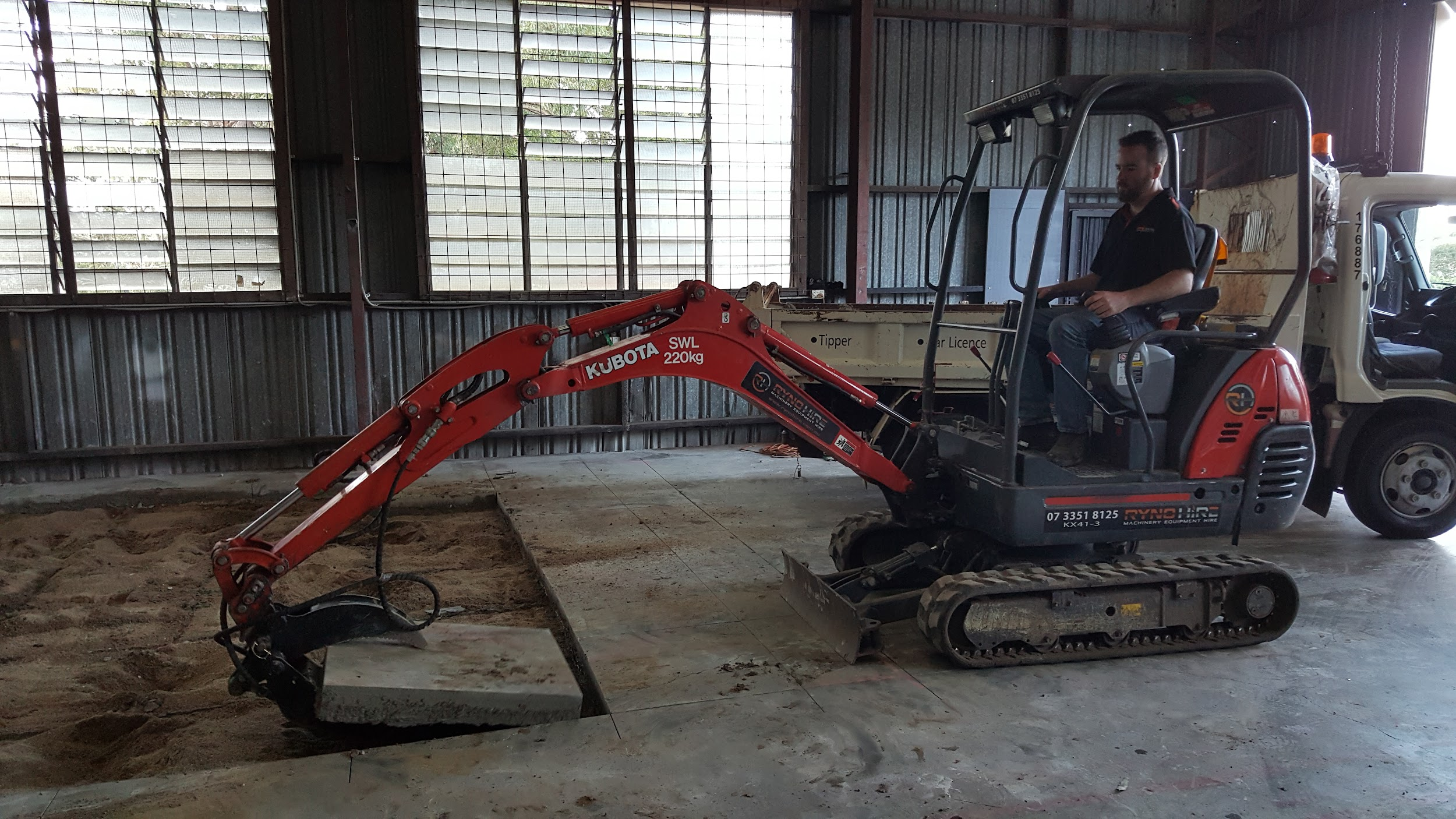 4.Handle materials
With the help of a grab attachment, your excavator becomes a fantastic tool for handling materials.
You can use your excavator to move building materials, such as steel or concrete beams, purlins and rocks. Thus, moving around on your job site is much more manageable. There are even different grabs available for different materials, so you will always be covered.
Attachments for More Functionality
Due to the various tasks they can complete, excavators need to be compatible with many attachments to perform effectively. So, let us look at some standard excavator attachments that can help you get more from your machine.
1.Attachment Buckets
There are two significant types of bucket attachments for excavators including
●The sieve bucket, which allows you to sift through soil and is beneficial for landscaping or sorting through rocks in demolition-related jobs, and
●The tilt bucket, which is the original attachment for excavators and is excellent for finishing slopes, backfilling and grading.
2.Clamps and Grabs
Grab attachments are mainly two types, hydraulic rock grabs and sleeper clamps. Firstly, the rock grabs can do more than just grab rocks. They can come in handy for demotion and debris removal tasks, such as lifting and shifting trees and debris and moving demolished items and buildings.
Whereas clamps are for work that requires more control. They allow you to place and pick up objects that are harder to move and where you don't want to potentially damage with the teeth of a grab, such as concrete or timber sleepers for building retaining walls or fencing.
3.Wrecking and ripping attachments
The ripper attachment pries out tree roots, rocks, ripping through rugged grounds and concrete. This attachment is best for situations when the regular bucket cannot handle it. Then there is the pulveriser and the hydraulic rock breaker, which are more suited to demolition work.
The pulveriser helps to separate for recycling and can easily crush concrete slabs or cinder block walls. In contrast, the hydraulic rock breaker attachment turns your excavator into a jackhammer, making breaking through concrete, sub-level hard rock, and hardpan easy.
In Conclusion
If you have a DIY project that needs to be completed as soon as possible, an excavator is potentially your best piece of machinery to use.
At Ryno Hire, we offer a range of excavators for dry hire. You can check out our range of excavators here or contact usfor more information.